Gifts under £50
Get inspired this Christmas with our unique range of gifts for £50 and under. From pampering products to stunning jewellery, we have something for everyone in store this Christmas!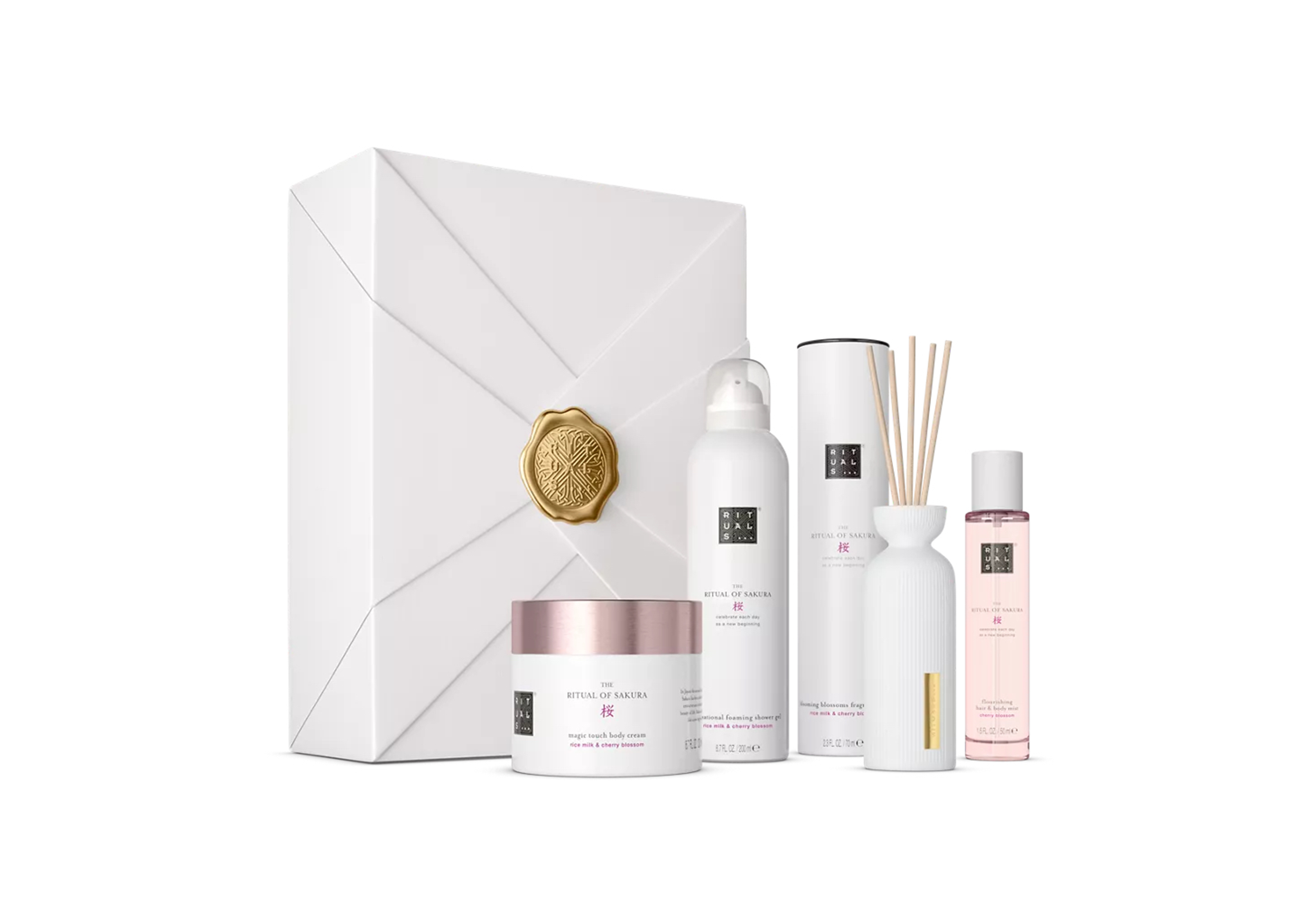 RITUals THE RITUAL OF SAKURA Renewing Routine
The Ritual of Sakura gift set is the perfect renewing present for a friend, family member or as a treat for yourself. The gift box contains a foaming shower gel 200ml, body cream 200ml, hair & body mist 50ml and mini fragrance sticks 70ml. Celebrate each day as a new beginning with these products based on the enchanting aromas of cherry blossom and rice milk.
UK RRP: £44.90
OUR PRICE: £39.30
GUESS 4g logo boule bracelet
A stunning sphere detail with snap-hook fastening, this bracelet is sure to turn heads. Available in both gold and silver with matching accessories.
OUR PRICE: £49.00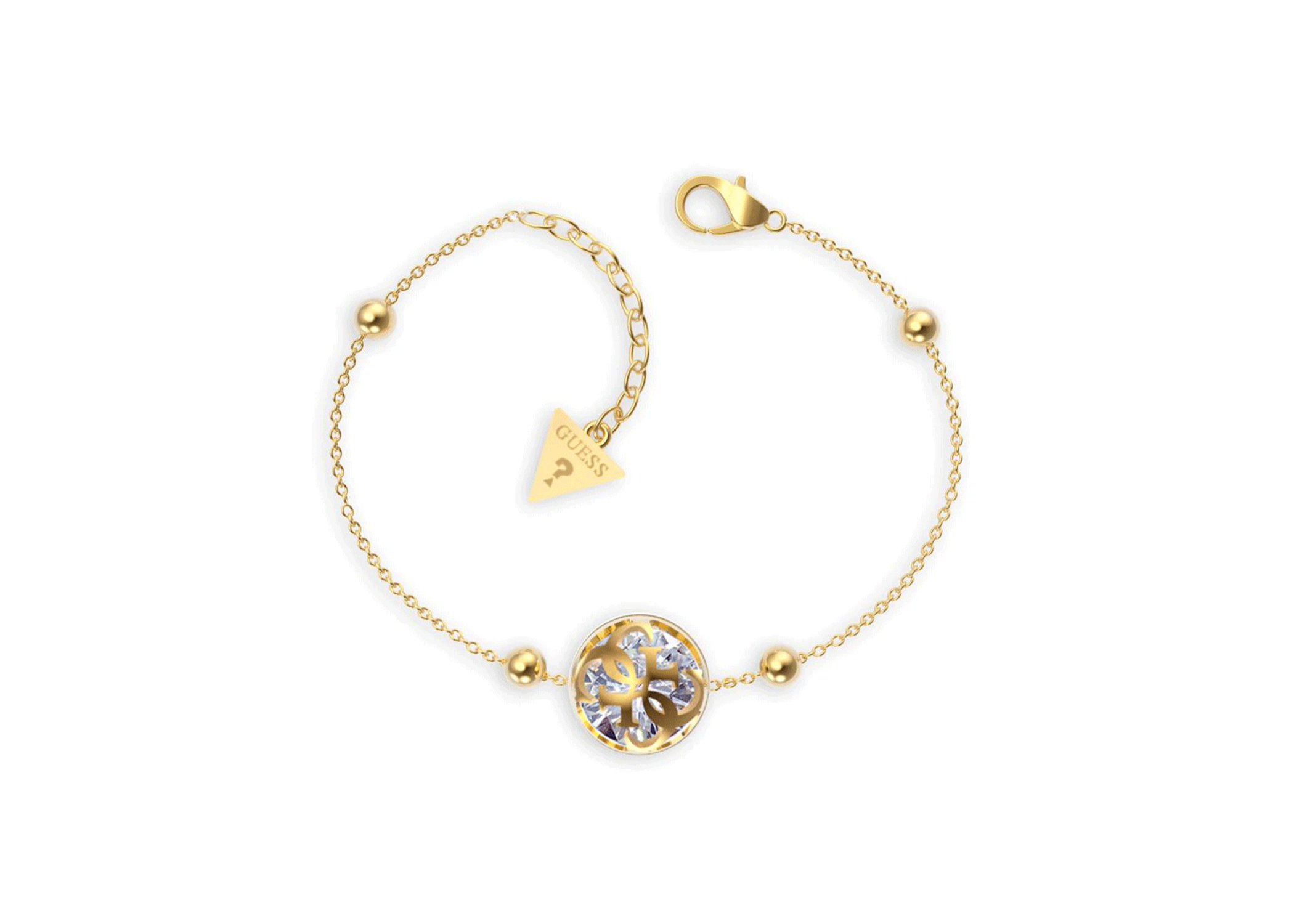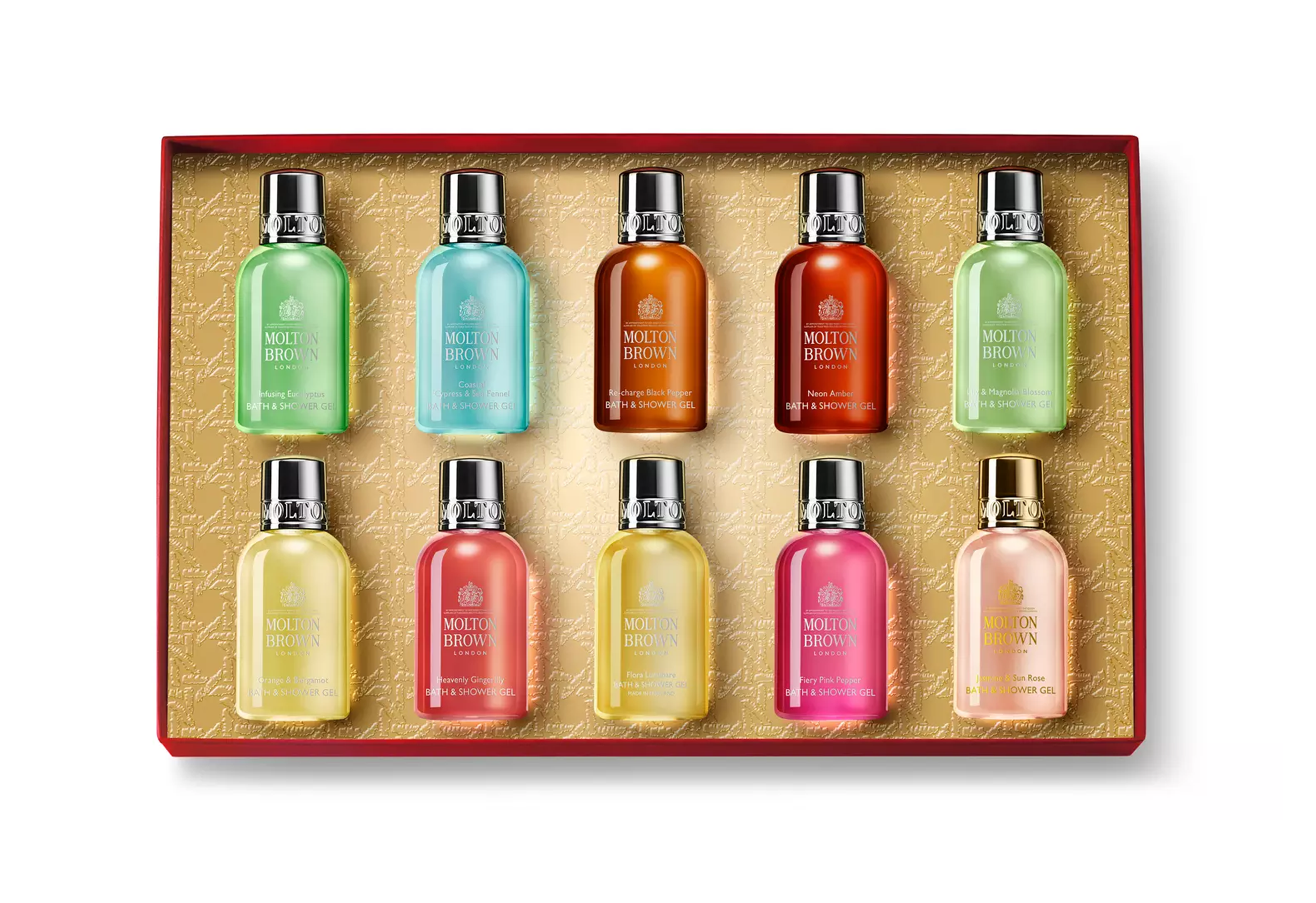 molton brown Stocking Filler Collection
Jovial, luxurious and colourful – meet the Molten Brown selection of signature body washes. From iconic citrus to full-bodied florals and rich woody fragrances, this is the perfect gift to introduce loved ones to Molton Brown. Worth: £50
UK RRP: £40.00
OUR PRICE: £35.00
ted baker Checkyu House Check Cufflinks
For the person who appreciates the finer things in life, CHECKYU are a must-have accessory. Ted Baker have taken these cufflinks to the next level with their exclusive house check texture and sleek modern design. What more could you ask for?
UK RRP: £40.00
OUR PRICE: £36.00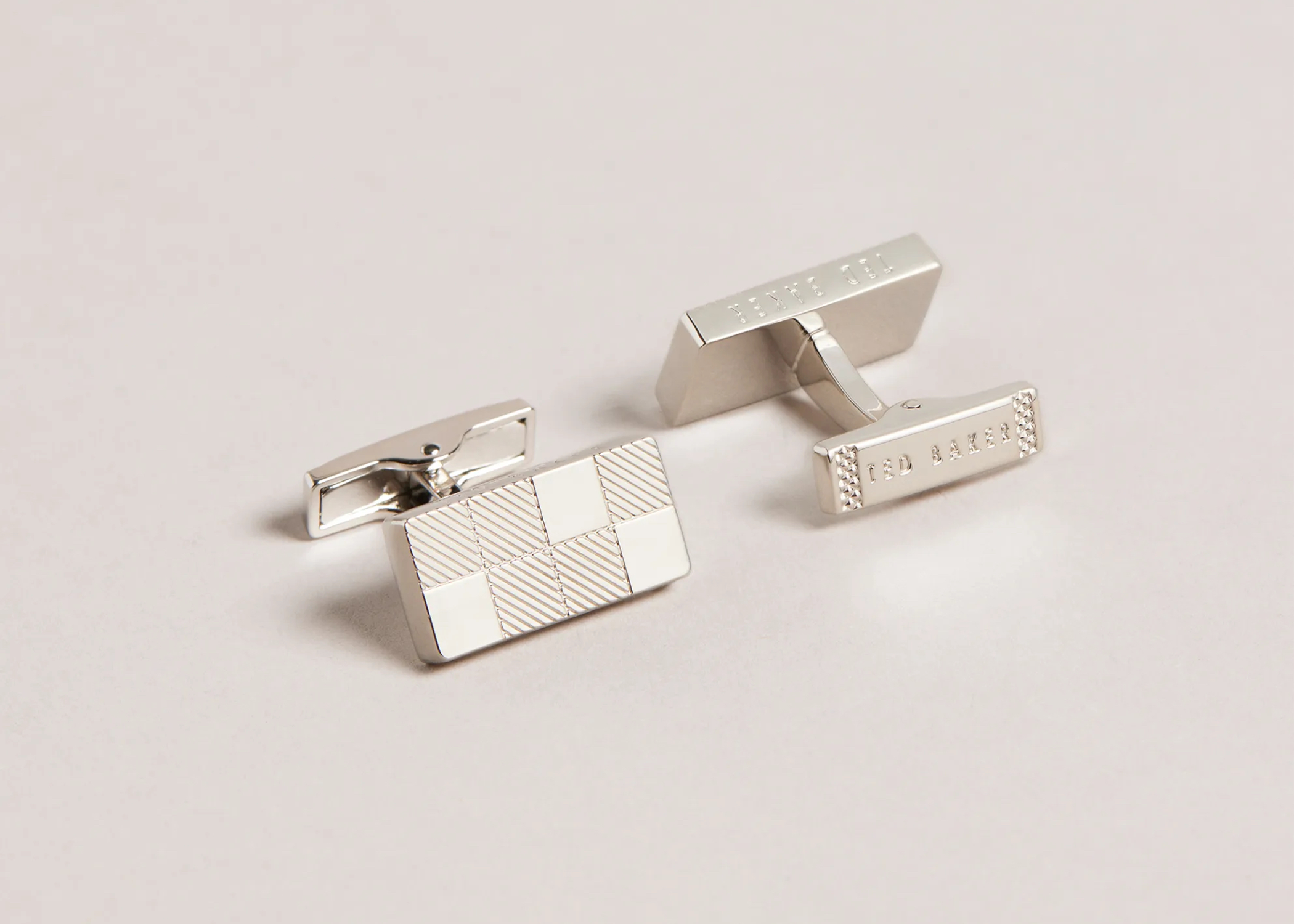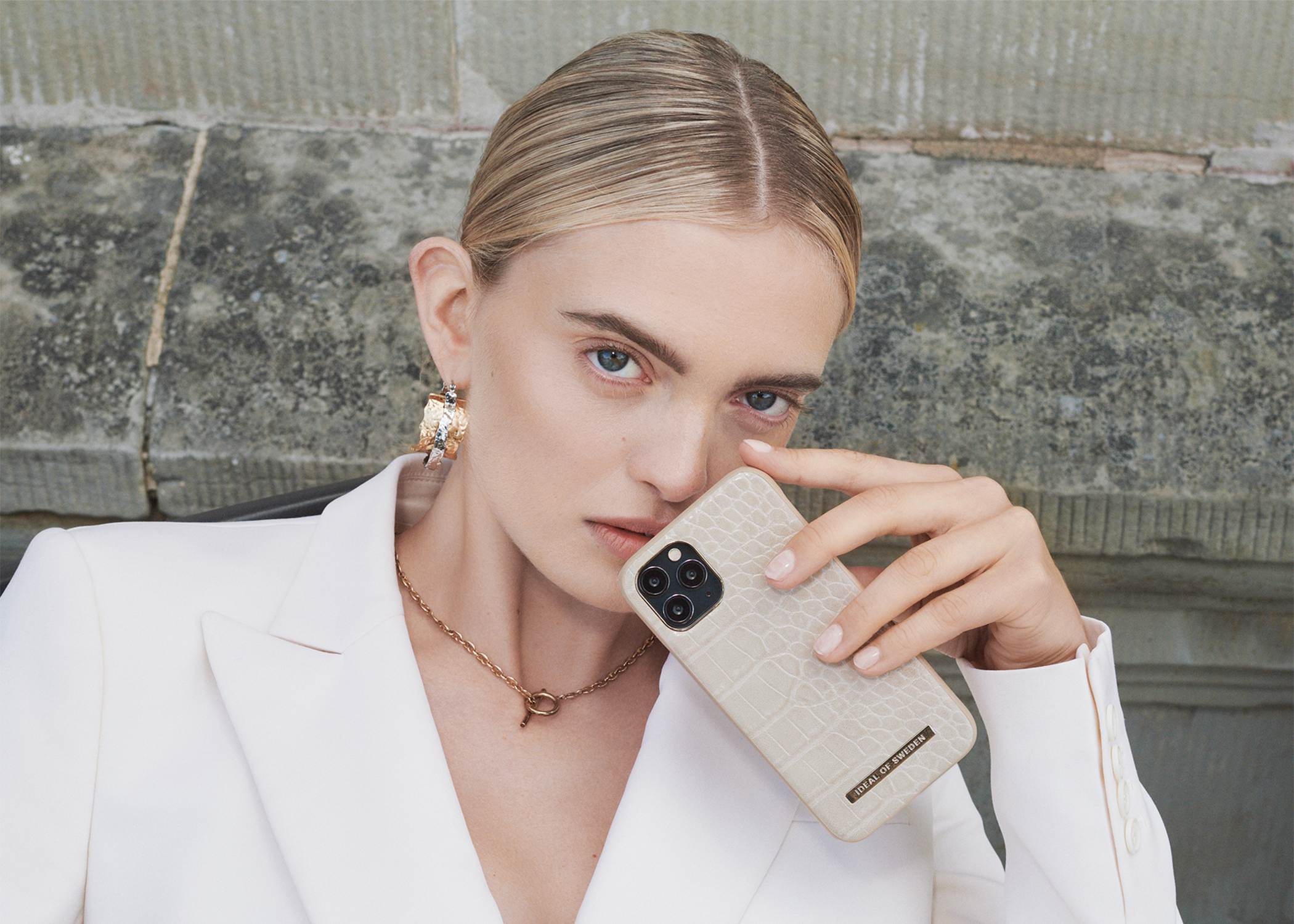 ideal of sweden phone case
Presenting an irresistible Croco texture in a gorgeous caramel shade, it lends a touch of luxury and refined allure. The design exudes brightness and simplicity with a gold-tone detailing around the camera, perfect for all circumstances. This design features an embossed Croco texture made from vegan leather.
UK RRP: £39.90
OUR PRICE: £35.90
Clarins Men Hydration Collection
Clarins invites you to explore a world of Festive Sparkle with our collection of Christmas treats.
Discover this Clarins Men set of 4 grooming essentials that are specifically designed for men's skin, to maintain moisture levels and leave skin feeling fresh.
UK RRP: £42.00
OUR PRICE: £36.75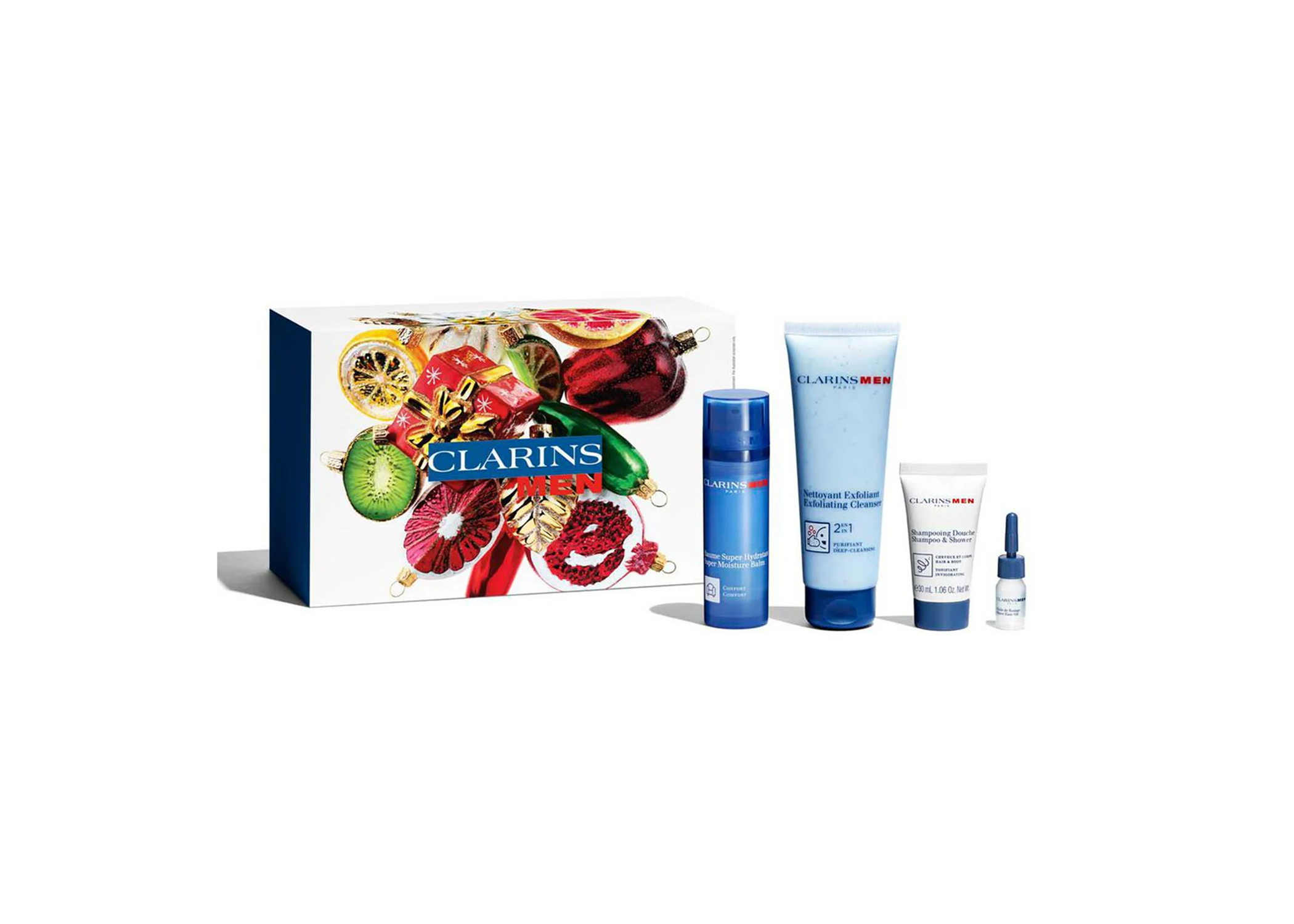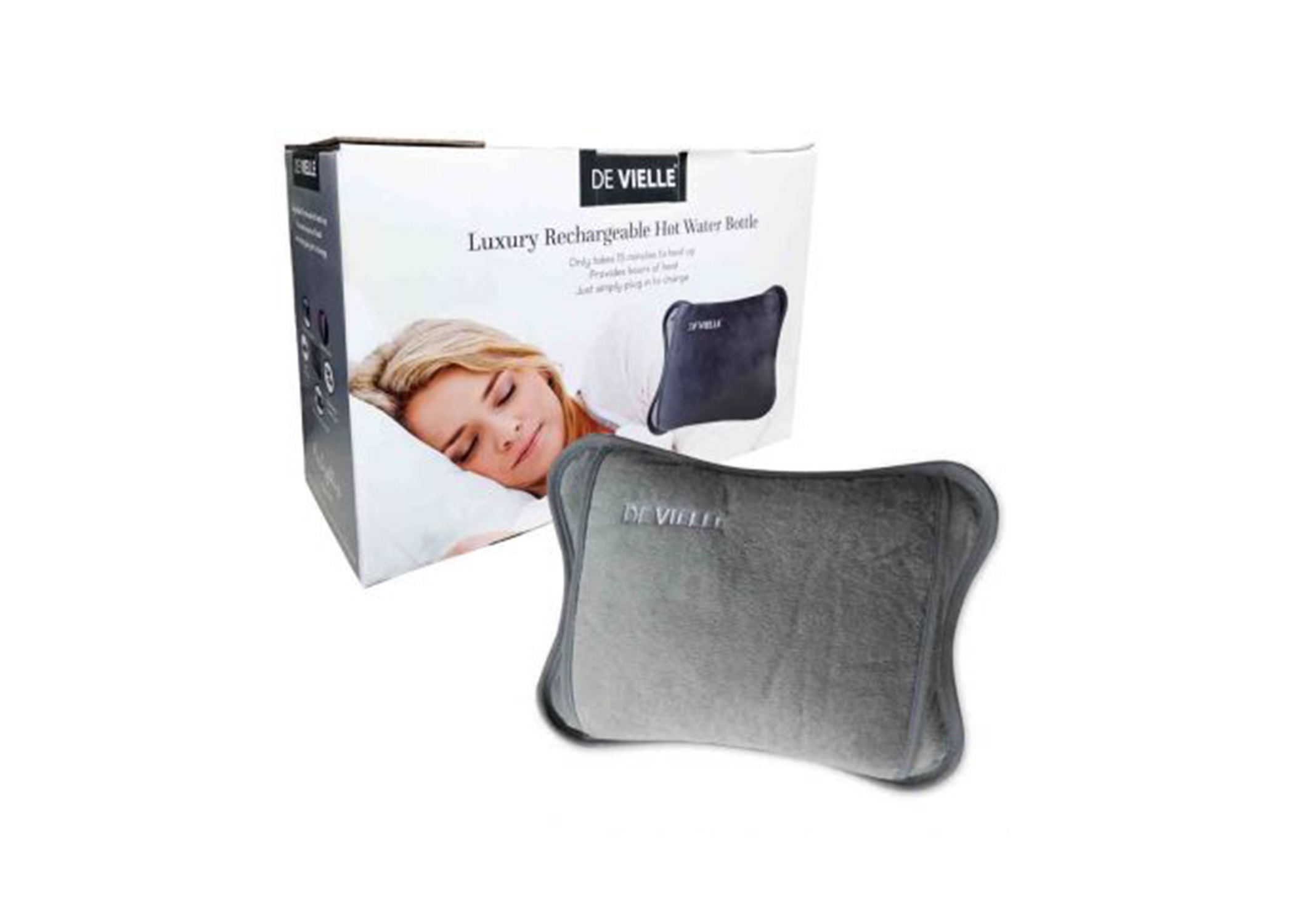 De Vielle Rechargeable Electric Hot Water Bottle
The De Vielle Luxury Rechargeable Electric Hot Water Bottle is the ultimate hot water bottle that will provide you with hours of heat. Simply plug it in for 15 minutes before you go to bed for night-long heat where you need it! Permanently sealed so no risk of scalding. Heating is provided by an element inside the bottle. Takes 15 minutes to heat up, will stay warm for up to 6 hours. Extremely safe and reusable Soft Touch.
UK RRP: £29.99
OUR PRICE: £26.99
Clarins Home Fragrance collection
Surround yourself with a scented collection for your home; specifically tailored for your mood and lifestyle.
Choose from our Sweet Neroli, Tonic Citrus or Wonder Fig collections and treat all your senses!
Gift Set include a candle and room scent spray
UK RRP: £35.00
OUR PRICE: £30.65