Women
Visit our Womenswear Department and discover the latest trends from all your favourite brands. Womenswear at de Gruchy is an inspired collection of everyday fashion, coats and jackets, lingerie, swimwear, and nightwear. From the preppy style of Gant and the quirky and individual taste of Joules, to the biker-inspired collection from Barbour International, we can dress you for any occasion. Whether feminine dresses for your friend's wedding, comfortable jeans for a family day out, or a smart-casual choice for work, you'll find everything you need.
For personal style advice, speak to one of our specially trained staff.
If you have any queries, please feel free to contact our staff at this number: 01534 818818
GANT
Known for their explosion of colour and pattern, GANT have been reinventing shirts for any occasion. Whether you need a smart-casual shirt for work or a fun, colourful shirt for family days out, GANT's style will add a modern, preppy touch. This navy polka-dotted shirt can be paired with trousers, jeans, a skirt – and you can even add a blazer for a more formal look. You'll find plenty of choices in-store, as well as a preppy range of dresses, blouses, jeans, trousers, and coats. Dress to impress with GANT.
Joules
Joules' story began in 1989, when Tom Joule started selling clothing on a stand at a country show in Leicestershire. He realised that the clothes his customers were wearing were practical, but lacked an edge, and he soon noticed the huge difference between functional clothing and the bright, colourful styles that could be found in towns and cities. He recognised that there was nothing for those who looked for a balance of style and practicality. And so, he and his small team set about reinventing traditional British clothing by adding twists to classic pieces; a mismatched button, a contrast colour hiding underneath the collar, or a printed lining. Whether you're looking for comfortable t-shirts for a picnic, a warm coat for hikes, or a flattering dress for work, you'll find your individual style in Joules.
Masai
Founded in 1992, Masai designs clothes for women who prefer a relaxed and individual style – without compromising on fashion. Using a variety of flattering silhouettes, a mixture of fine fabrics, and beautiful patterns, Masai have the unique look you've been searching for! From flattering dresses that will keep you looking your best no matter the occasion, cardigans and jumpers that'll keep you stylishly cosy, tunics, tops, and shirts for any day, and coats and jackets that'll complete every look - you'll find anything you need in our Masai collection.
Part Two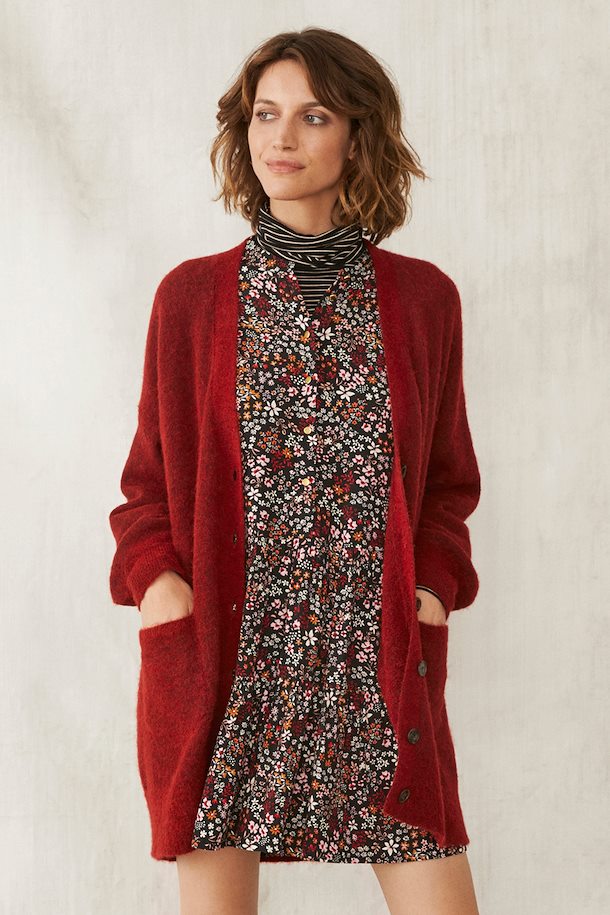 Established in 1986, Part Two take pride in their Nordic design history, staying timeless and modern at the same time for an authentic look. Browse feminine styles combined with boho inspired elements, whether you love colour or more neutral tones. Browse casual t-shirts, floral skirts, comfortable jeans, colourful blouses, dresses that'll make you feel free and feminine, and coats and jackets that'll complete your personal look.
Barbour International
Celebrate the long and rich motorcycling heritage of Barbour International. Explore collections inspired by the biker look, including waxed and quilted jackets that'll keep you looking your best – no matter the weather! Chill out with casual t-shirts and jeans or dress up with colourful shirts and dresses that show off your individual look. Hoodies, sweatshirts, and knitwear will keep you warm without compromising on style. Barbour International has everything for the modern woman.
Visit our store to shop these brands, and many more;
GANT
Joules
Masai
Part Two
Barbour International
5th Avenue
Espirit
French Connection
Mint Velvet
Sloggi
Ted Baker
Tommy Hilfiger
Triumph