Men
Visit our Menswear Department and discover the latest trends from your favourite brands. Enjoy a dapper, distinctive look with Meyer's high-quality trousers that will complete any look, or dress down with a sports-inspired feel with Barbour International. From Gant's preppy-inspired design that will suit any taste, to the individual style of Tommy Hilfiger, our Menswear Department has everything for the modern man who wants to look good.
If you have any queries, please feel free to contact our staff at this number: 01534 818818

Barbour
Founded in 1894, Barbour has become recognised for its British countryside inspired collections. Browse their iconic wax and quilted jackets, with insulated and waterproof styles that are perfect for casual days out and morning commutes. Discover padded gilets that look great when layered over Barbour's tailored shirts in relaxed check prints and traditional tartan designs or stay snug with a knit jumper. Dress to impress with Barbour!
GANT
Update your wardrobe with GANT's modern style. For seventy years, GANT has been making high-quality shirts for men, introducing innovative tailoring features, such as the locker loop, the box pleat, and the button on the back of the collar that keeps your tie in place. Their colourful range of shirts for men includes formal shirts for those important occasions, and causal shirts for more relaxed days. Add a smart-casual feel to any look with their range of versatile and stylish chinos and trousers. You'll find the perfect polo shirt, choosing from a wide variety of colours or even something bolder, like their prints or preppy stripes. Complete the look with the ideal pair of jeans, whatever your style or taste. You can also browse the latest collection of hoodies and sweatshirts to become a part of the Ivy League sporting heritage that GANT is loved for. Stock up on essential t-shirts, and complete any outfit with GANT's warm and stylish range of jackets and coats that have been specially designed see you through the seasons in style.
TOMMY HILFIGER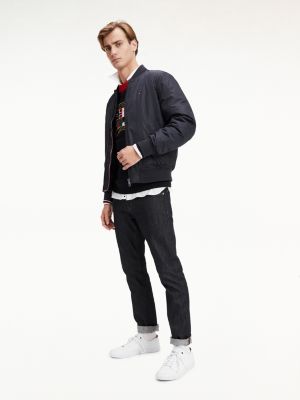 Explore the latest trends with Tommy Hilfiger. From classic and graphic t-shirts, fun rugby shirts, iconic sweatshirts and hoodies, jeans for any occasion, and coats and jackets that'll have you ready for every season, Tommy Hilfiger has everything you need to step up your style game.
Hugo Boss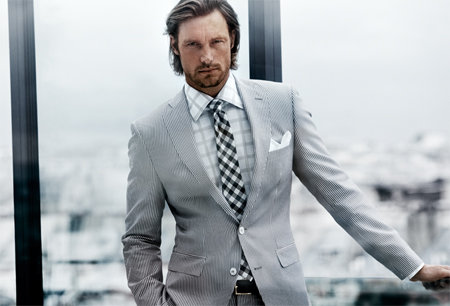 Hugo Boss is defined by expert tailoring, flawless cuts, and attention to detail – so you can enjoy lasting style and a timeless, perfect fit. Browse polo shirts and casual t-shirts for off-duty weekends, or dress smart with shirts that will suit any occasion. Choose from jeans and trousers, and sweaters to cardigans to find everything you need for all seasons. With a wide selection of blazers, coats, and jackets to choose from, you'll find the perfect way to complete your look.
Ralph Lauren
Live your best life – starting with what you wear. Add elegance and sophistication to your wardrove with our collection of men's designer clothing. Exude timeless style with a polo shirt, create a casual everyday look with a t-shirt and jeans, or complete your evening look with a suit and accessories. Our selection of luxury menswear has everything you need for all seasons, and all occasions.
Visit our store to shop these brands, and many more!
Barbour
Barbour International
Gant
Meyer
Tommy Hilfiger
Hugo Boss
Ralph Lauren