Beauty
Visit our store to browse the latest products from the world of beauty. With exclusive offers and the latest launches from top brands including Benefit, Estée Lauder, Clarins, Tom Ford, and La Prairie, there's always something new to discover. In our Bath and Beauty section, you'll find the luxury of Rituals and Molton Brown. You can browse our top Skincare brands, including Emma Hardie, Armotherapy Associates, This Works, and Ultra Sun. Our Accessories include vegan Soul Brushes and Simple Human mirrors, while We Are Paradoxx and GHD take good care of your hair.
Plus, our Men's Grooming section includes Bolin Webb, Scaramouche & Fandango, and Edwin Jagger, so the modern man can find everything he needs in our store.
Complete your visit with a stop at the Perfume Shop, which showcases the latest and most iconic fragrances, including Miller Harris, Chanel, Dior, and fragrances from Prada, Boss, Gucci, and Dolce & Gabbana - to name a few!
If you have any queries, please feel free to contact our staff at this number: 01534 818818
Emma Hardie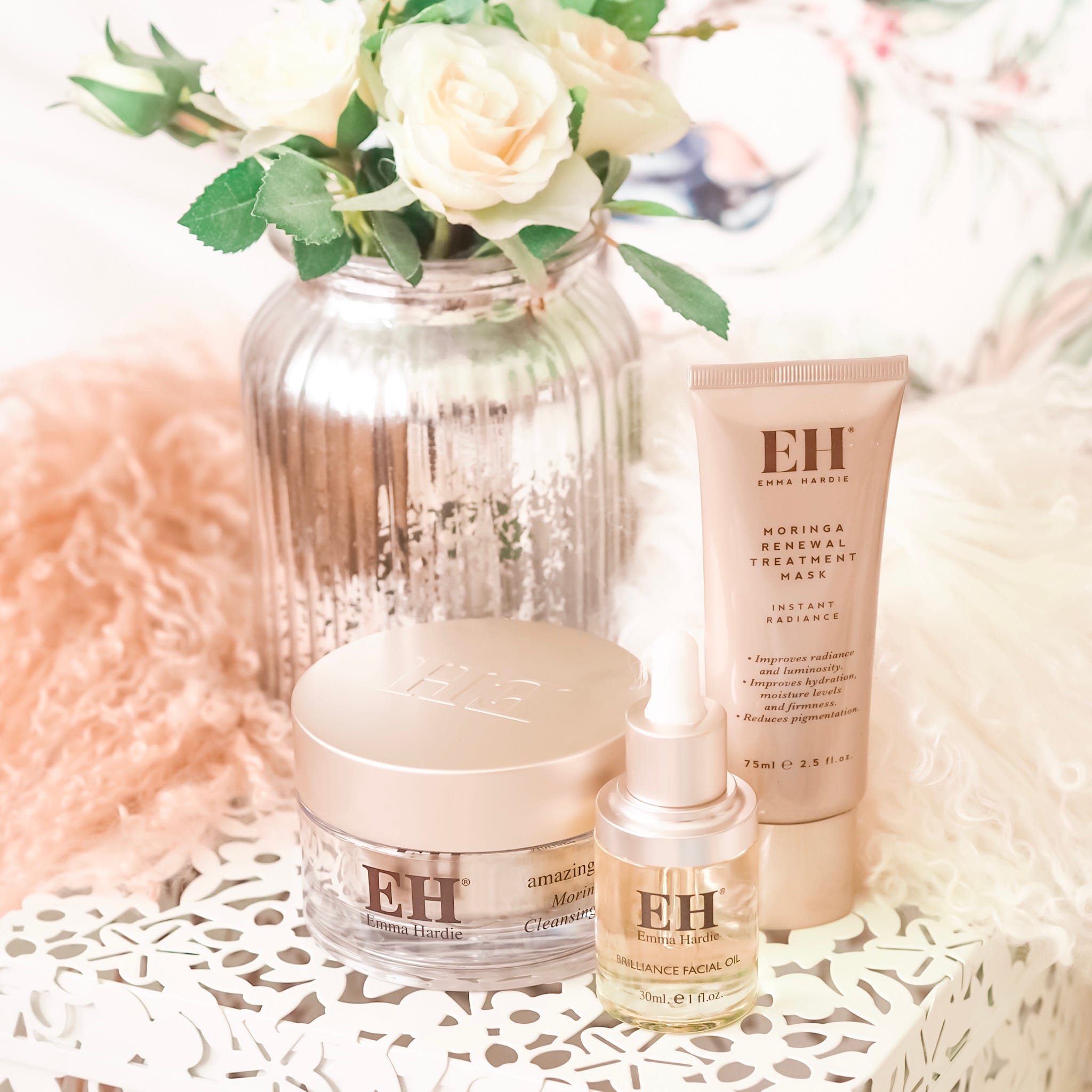 Naturally look younger with Emma Hardie's range of beauty products. Emma Hardie prides itself on creating natural, cruelty-free products with integrity, avoiding skin sensitising ingredients, and using natural botanicals so that your skin feels its best. 100% vegetarian, Emma Hardie's products are bursting with ingredients that have been harvested from the natural world. Choose from cleansing balms, detox masks, moisturisers, facial mists, and revitalising creams that will make everyday a day of beauty.
Tom Ford
In 2005, Tom Ford created the Tom Ford brand, which now ranks in the top three beauty brands worldwide. Browse their Private Blend, which is exclusive to de Gruchy, and choose from luxurious body oils and sprays, fragrances, moisturisers, and shower gels that'll get you ready for every moment. With collections like Soleil Neige, Oud Wood, Neroli Portofino, and Noir de Noir, Tom Ford has everything you need.
Aromatherapy Associates
Transform your daily routine into a luxurious and wholly beneficial experience with Aromatherapy Associates. As aromatherapy experts, their vision is to share the power and therapeutic effects of natural essential oils. Their award-winning blends have gained recognition across the beauty world for their transformative effects on the mind, body, and skin. Browse essential oils and body wash that are the answers to your emotional and beauty needs, with skincare products that are infused with luxurious plant extracts and the most nourishing, skin-loving properties to leave your complexion healthy and glowing all year round. Enjoy beautiful, glowing, healthy skin that's free from harsh chemicals and unnecessary synthetics.
Miller Harris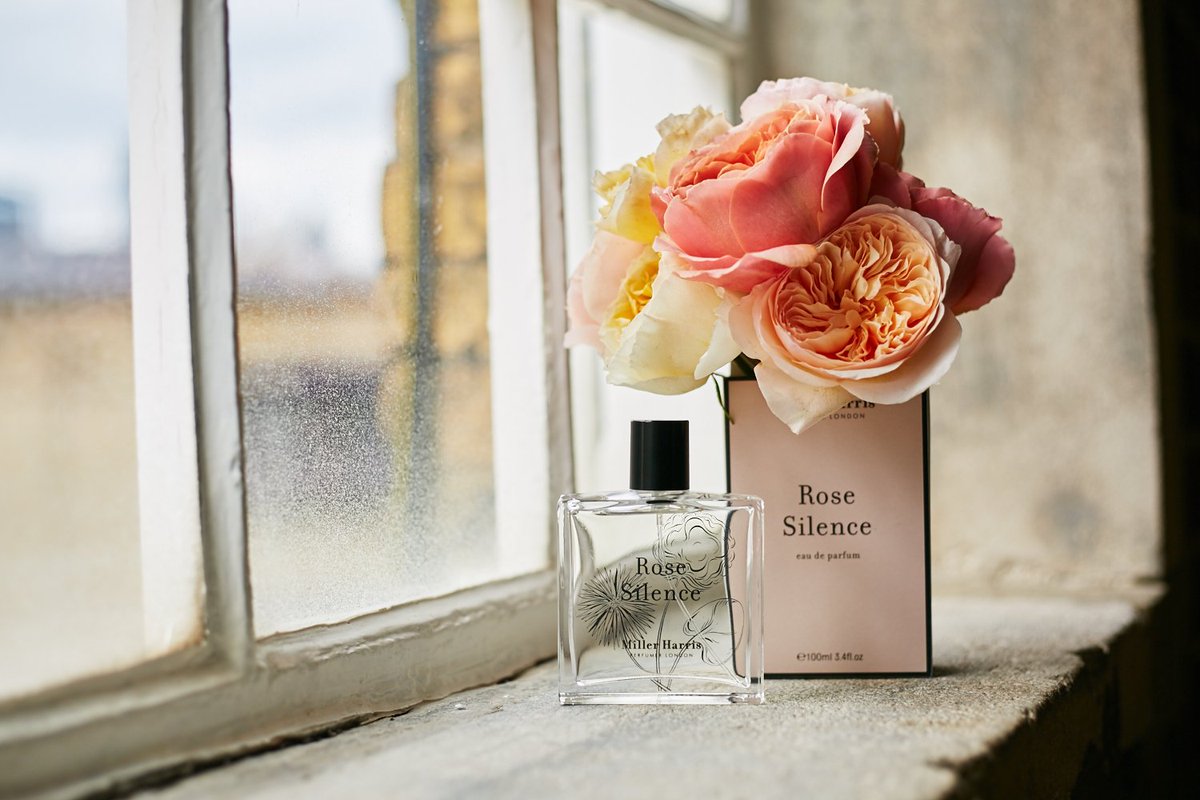 Inspired by London life, Miller Harris carefully create perfumes which are friendly to your skin and the environment. Eccentric, rebellious, and authentic, Miller Harris' fragrances breathe life and colour into your day. With complex couture perfumes that tell vivid urban stories, you'll find the perfect fragrance to complete your day, choosing from ranges like Sublime Blossom for the scent of old pages splashed with ink, Secret Gardenia that inspires a rush of colour and sweetness like sugar flowers in a window above a garden, or Peau Santal, a creamy and soft blend for a tactile scent.
Armani
Browse our fragrances from Armani, inspired by nature and designed to last. Armani fragrances are an example of invisible sophistication and harmony. From a skilful blend of the most beautiful raw materials, Armani creates perfume that's both vibrant and simple. You can find timeless and unique ranges for women, including Sí Eau de Parfum, Armani Code for Women, and Acqua Di Gioia – all dedicated to the modern and sophisticated woman. Or you can choose from refined, elegant, and classic fragrances for men, including Acqua Di Gío, Armani Code, and Eau Pour Homme. With scents for an array of moods, Armani's fragrances showcase the natural beauty of a precious ingredient.
Visit our store to shop these top brands, and the many more listed below:
Armani
Aromatherapy Associates
Benefit
Bolin Webb
Boss
Calvin Klein
Clarins
Clinique
Dior
Dolce & Gabbana
Edwin Jagger
Emma Hardie
Estée Lauder
GHD
Gucci
Jersey Honey
Lancome
La Mer
La Prairie
Molton Brown
Ralph Lauren
Rituals
Scaramouche & Fandango
Simple Human mirrors
Soul Brushes
ThisWorks
Tom Ford
Ultrasun
We Are Paradoxx